Join The Ultimate Tattoo Bible
Affiliate Program and earn CASH!
Are you a webmaster or marketer and want to earn money promoting one of the BESTSELLING products in the tattooing market? If you are, then this program may be perfect for you.

As you already know, the market in tattooing is exploding and the demand is also growing at a fast rate. Tattoo's are everywhere...on your neighbor, on TV, in magazines, on celebrities, and more!

Now you can get in on the action in one of the HOTTEST markets online!

Below you will learn more about how The Ultimate Tattoo Bible affiliate program works and why you should join today!

Please read the info below for more details...

"HOW DOES THE PROGRAM WORK AND HOW MUCH DO I EARN?"
If you are not familiar with online affiliate programs, it is relatively easy to understand. You simply sign up below to join the program. Once you are accepted and approved, you will be given access to your own personal account and be given an affiliate URL. This URL you can use on your website or in promotions and if someone clicks on your link, and buys, you earn a commission per sale.
--- The current commission rate is $25 PER SALE! ---
This means, for every person that buys through your link, you earn $25!
Just imagine if you were to make only 3 sales a day?
That would be $75 a day, $2,250 a month, or $27,375 a year!
With the SIZE of the tattoo market online and offline, the possibilites are endless! It all comes down to marketing to your TARGET audience...people who like to tattoo or want to learn tattooing!

"WHY SHOULD I JOIN THIS PROGRAM?"
I guess the real question should be, "Why would you NOT want to join this program?!"
It really comes down to making online income. If you love tattoos, have a tattoo website/business or are an affiliate marketer, than you are perfect for this program.
Here are 4 big reasons why you should join this program...
1. ALL THE WORK IS DONE FOR YOU - The product has already been created, the website and promotional materials are done and work, so the only thing you have to do is bring targeted traffic through your affiliate link and you get paid. It really is that simple.

2. WE PAY ON TIME - To process our orders we use the very successful and popular 1ShoppingCart.com system. This makes it easy to pay you, each and every month, on time. Payments are calculated and paid out to you on the first of the month via Paypal.com.
3. THE CONVERSION RATE IS HIGH - The current conversion rate for The Ultimate Tattoo Bible is more than the average on most websites. The reason? First of all, the product is well known and is solid. Second, the copywriting and marketing materials work. If you send people who are interested in tattooing and want to tattoo, you will make sales. Simple as that.
4. OUR REFUND RATES ARE NEAR ZERO - The good news is, the refund rates for The Ultimate Tattoo Bible are nearly nero. There have only been a handful in the last few years only. That is out of hundreds of copies sold. The book is a solid product and customers are happy with it. The proof is in the feedback and testimonials.

"WILL I GET ANY PROMOTIONAL TOOLS AND CAN I TRACK MY SALES?"
Yes, once approved as an affiliate, you will have access to your own affiliate account. There you will find all types of promotional material you can quickly implement such as a range of colorful and attractive web banners. You will also be able to see how many clicks you get on your links, and also get notification of when you make sales.

"WHEN DO I GET PAID AND HOW?"
Payments are made on the first of every month via the online and secure payment company, Paypal.com.

"HOW DO I SIGNUP?"
It's very easy to sign up for The Ultimate Tattoo Bible affiliate program. Simply click here.
IF YOU WANT TO BECOME A RESELLER, SIMPLY CONTACT US HERE.
Current Affiliates LOGIN HERE.
Back to The Ultimate Tattoo Bible Homepage
---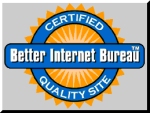 "The Ultimate Tattoo BIBLE"

Ultimate-Tattoo-Bible.com © 2012
All Rights Reserved.
Ultimate Tattoo Bible | 1108 Lavaca Street Suite 110-338| Austin, TX 78701 | USA

All information on this website is provided for informational or educational purposes only.
The website owner and publisher will not be held responsible for any damages incurred
from the information given from this website or any publication related to this site.