Sitemap

Back to The Ultimate Tattoo Bible Homepage
---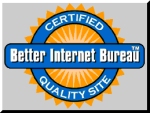 "The Ultimate Tattoo BIBLE"

Ultimate-Tattoo-Bible.com © 2011
All Rights Reserved.
Ultimate Tattoo Bible | P.O. Box 121709 | Nashville, TN 37212 | USA

All information on this website is provided for informational or educational purposes only.
The website owner and publisher will not be held responsible for any damages incurred
from the information given from this website or any publication related to this site.